Full-Service Facials in Lakewood Ranch, Florida
"Look and feel your best."

The Best Way to Achieve Younger, Better-Looking Skin Without Plastic Surgery
More About Facial Appeal
Facial Appeal is a full-service beauty salon in Lakewood Ranch, FL, that offers a variety of different types of facials, anti-aging treatments, waxing, permanent makeup and micro-blading, and more.
Owner and operator Susan Rivera has been a Medical Esthetician for over 15 years. Working in both medical and spa settings, she caters to your every need. Whether you are receiving a Spa Treatment, Permanent Makeup, or a more Medical Facial Procedure, you will be pampered in a very serene, relaxing environment.
Natural Skincare Treatments
To help you achieve a healthy skin complexion that is beautiful and glowing, the type of skincare routine you follow daily is so important! Monthly treatments and a good at-home skin regimen will ensure that your skin achieves the desired look and will always look its best.
Permanent Makeup
As we age, our facial features begin to change and fade. Our lips are not as defined, our eyebrows become thinner and our eyelashes are not as lush. Permanent Makeup, a form of cosmetic tattooing, is a perfect way to enhance these beautiful facial features. Let Facial Appeal create a custom look, which resembles makeup that appeals to your face, or that look you used to LOVE!
We can produce artificial eyebrows, disguise scars, white spots on the skin such as vitiligo. All services are tailored to your needs after one on one consultation designed to help you look and feel your best. The best part is, nobody will know it's 'permanent makeup', except you! Why not look your BEST? If you have never heard of Permanent Makeup before and would like more information, please contact me and I can give you the details.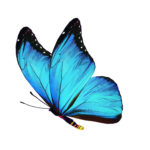 We invite you to explore the variety of treatments that we offer, providing you with the best ways to relax, unwind and feel energized and alive
TCA Peels, Jessner Peels

$100 & up

Micro Needling - $185
Nano Needling - $130
Red Light Therapy - $30 add on

Red Light Therapy - Anti Aging (Add On)

$30

Targets wrinkles, fine lines, and skin laxity, stimulates production of collagen and elastin - building blocks of young healthy skin
Paraffin Hand Treatment with any Facial

$20
*Prices are subject to change without prior notice* 
We'll be happy to accommodate your wishes. If you need further information, don't hesitate to contact us for a free consultation.
Please contact us directly via email or phone or fill out the form below to get in touch with us. If you fill out the form and do not hear back, please reach out directly. We look forward to hearing from you!